Denne guide vil hjælpe dig med at komme hurtigt og nemt i gang med RealWear HMT-1 smartglasses
Det vil tage dig ca. 10 min. at se videoerne igennem, og hvis du har yderligere spørgsmål, så er du altid velkommen til at kontakte os.
Kom i gang hurtigt og nemt...
Vi anbefaler dig at se videoerne i den rækkefølge, der følger her
1. Introduktion til RealWear HMT-1 smartglasses
2. RealWear HMT-1 Quick Start Guide
3. Sådan finder du dit dominerende øje
4. Sådan bruger du stemmekommandoer
5. Sådan slår du baggrundslyden til
The RealWear HMT-1 removes all background noice, but when you need to detect or report something, where the sound helps understanding the issue, you can turn on the Noice Capture feature
6. Sådan skifter du sprog
If you wish to change language, this can be done by holding down the button at the side of the glasses - and the glasses will change from language to language, release button when you reach your favorite language!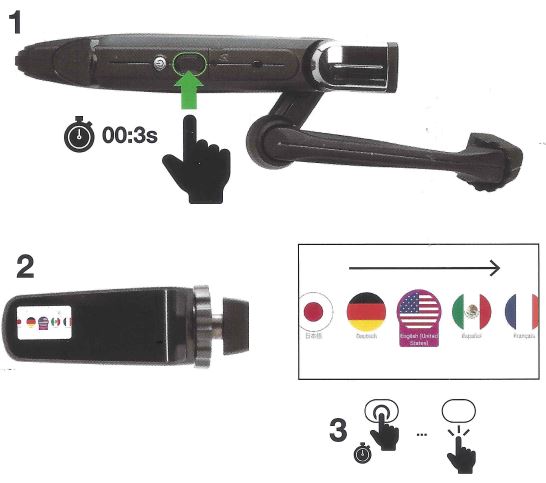 7. Sådan sætter du wi-fi forbindelsen op
Say: "My programs"
Say: "Settings"
Say: "Network & internet"
Say: "Wireless networks"
Say: "Select item…" - choose the number shown to the left of your network if you cannot see all networks, say: "Page down" / "Page up" to see all available networks!
Now fill in the wifi code:

With the RealWear Companion smartphone app

Download the app "RealWear Companion" on your smartphone + click on "Remote Keyboard" and write the code of your Wi-Fi (and click done only 1 time, not 2 times, because the second "done" will close the window)
Once that is done, you do like this in the glasses:
Now fill in the wifi code by saying: "More options"
Say: "Scan code"
Now scan the QR code, that is shown on "RealWear Companion" app on your smartphone
When you have written all of the password – say: Connect

OR manually in the glasses (without the RealWear Companion smartphone app)

by looking at the letters and numbers – and select by saying "Select" or "Select + the text under the letter or number"
ex. "Select FIVE"
When you have written all of the password – say: "Accept" + "Connect"

You are now connected to your WiFI